A Game Changer for Water Management and Design
When you work with water, timelines are tight and stakes
are high. You need to know everything functions as intended,
and how to respond quickly when it doesn't.
Enter: Innovyze. This fully integrated suite plugs directly into
Autodesk Civil 3D or Esri ArcGIS Professional to leverage
collaboration, optimize designs, and create reporting outputs
tailored to your audience (hello regulatory boards and
stakeholders).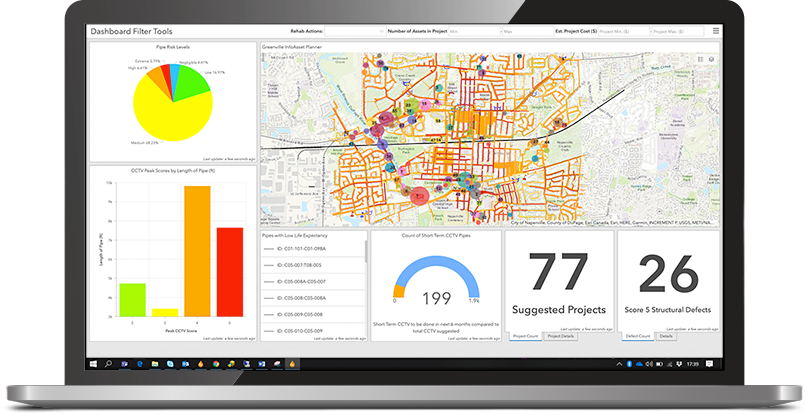 Asset Management
Capital budget allocation insights
Web-based visualization and simulation
Incident Management
Saved query views and reporting options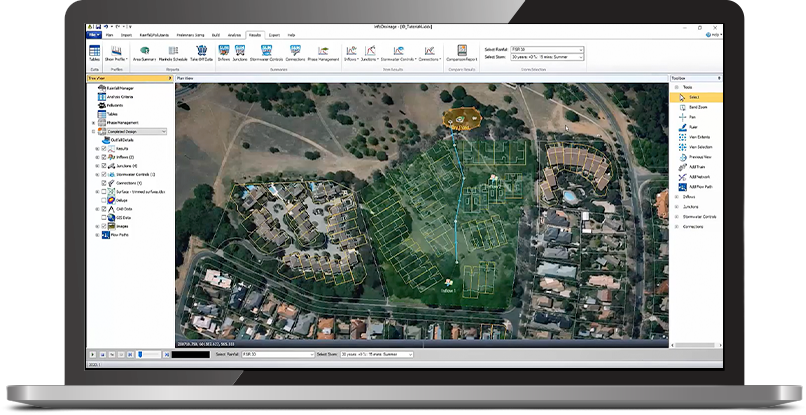 Drainage Design + Analysis
Saved templates for frequently used scenarios
Structure schedules with diagrams and flow data
Easy-to-understand report options for audits, flows, and designs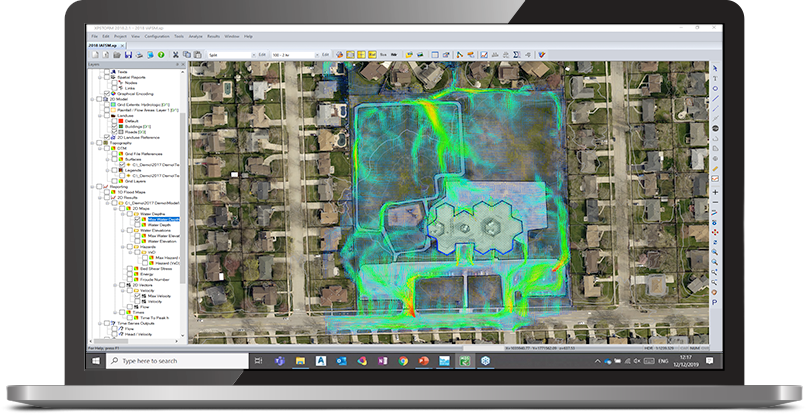 Storm, Sewer + Flood Modeling
1D/2D modeling options
Stormwater and sewer collection systems
Integrated hydrology/hydraulics analytics
Real-time controls
Telemetry and spatial rainfall, plus flood risk analysis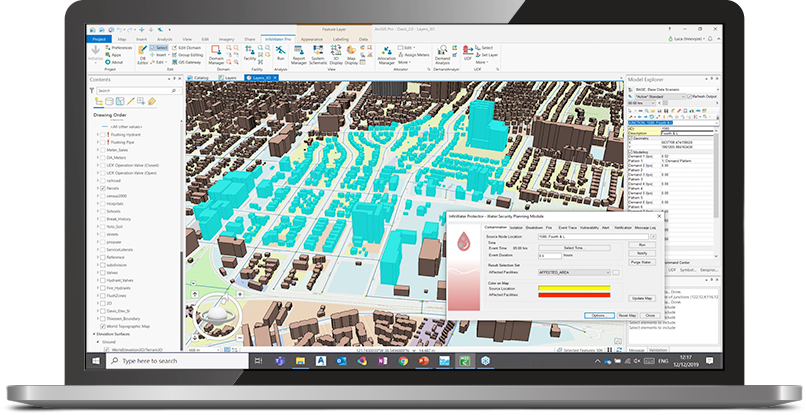 Water Distribution Modeling &
Management
Improved performance and cost-effectiveness for water distribution networks
Water quality/contamination modeling
Model from SCADA sensors
Find Your Solution
Innovyze is a robust package of options for all your water management and design needs.
Request a demo today to discover the best features for your team!