The usage of point cloud data is becoming widely popular in the AEC industry. Most of the time we see scanning being used for renovation projects or the historical preservation of structures, however, this technology can also be used to record a structure's underlined skeleton. Why would you want to capture a 3D image of the skeleton of a structure? There are a couple of reasons to do this. The first is during the construction phase of a project for quality assurance and the second is to save a failing existing structure.  
In most cases, we can't see the skeleton of a building, but for this demonstration, I have an old pavilion with lots of exposed beams to help visualize the structural modeling.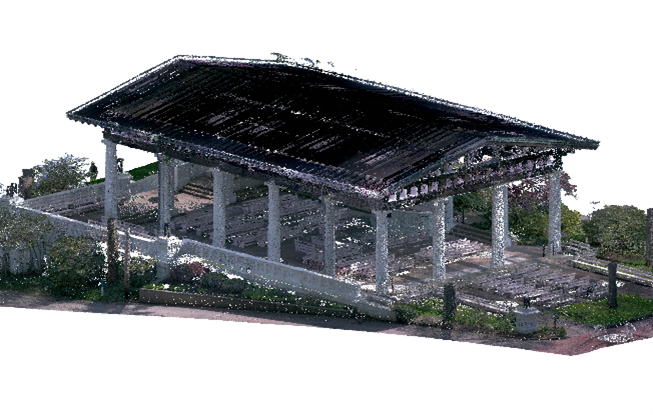 The first thing we need to do is determine what kind of members we need to pull into Revit Structural. We can utilize the various view tools within Revit to slice up the imported point cloud into better views to get accurate dimensions. In this case, the section tool works great. For this project, I had to create some custom families to recreate the pavilion.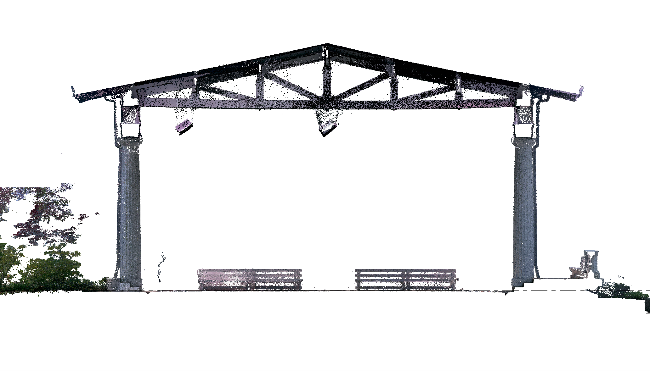 Now that we have the beams created, I started by matching the levels for each section where a beam would be placed with the point cloud. With the level I was working on, the point cloud made it difficult for me to see what I was placing. To fix this, I used the level's view range settings and modified the values until the beam and column outlines were only visible in the view. Placing the beams is simple. Just snap to a point on the point cloud and drag to the other end. Check the placement of each beam by switching between the level view and the section view to ensure it's in the right place. To place the columns, I repeated this same process. After a few hours, we get a working model in which structural connections can be added for further study.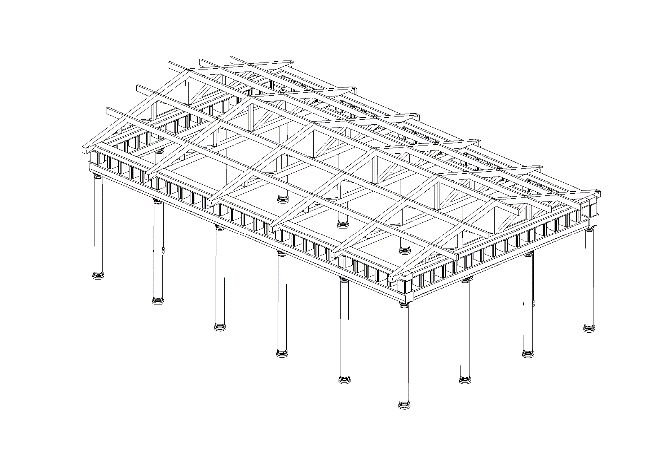 Navigating point clouds inside a Revit project can be a little intimidating at first. However, the trick is using the fantastic graphics settings and view tools inside Revit to navigate the workspace. By using those tools, I was able to make custom families for this project much faster than using a tape measure and with a higher degree of accuracy. 
DYK we have a Reality Capture team? Let us scan your next project!