The landscape of the AEC industry is rapidly changing – and it was already busy to begin with! When it comes down to productivity and best practices "the way we've always done it" may not cut it anymore. But how do you embrace new challenges without losing your pace (or your mind)? Take advantage of a few key tools and see how easy it is to go from "we'll get it done" to "we f****** crushed that!"
Picture this: Project tasks are pouring in, deadlines are fast approaching, and your computer is …loading…loading…loading….
Feeling triggered? Your computer should make your work faster and easier, not slow you down. BIMBOX computers are designed with AEC in mind and optimized for the programs you use the most. They also feature liquid cooling to keep your system running smoothly all day long.
See how much time you can save with our 2022 Revit Benchmark and ROI Calculator
Speaking of frustrating wait times, stop dreading your tech support calls. Your support team should be a relief to you – a group of people you can trust to get the job done when you reach out. If that's not your experience, it's time to try someone new.
ATG's Tech Support team boasts a 99.8% customer satisfaction rating with an average first response time of just 8 minutes. Give them a try for yourself – it's free!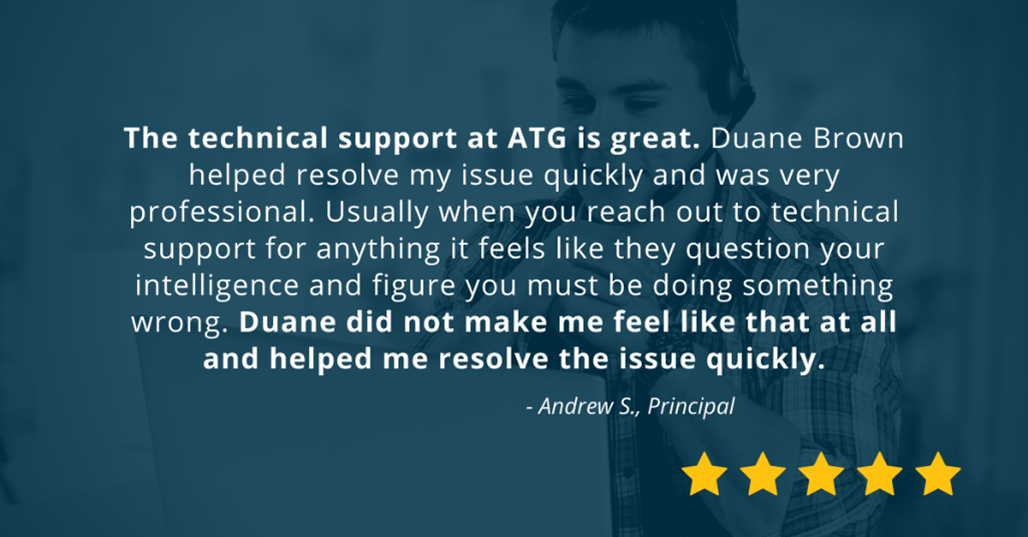 It's the classic catch-22. You need to train on new programs and workflows, but you can't take valuable time away from billable work. Solution: Do it at the same time!
One of our tech experts in Architecture/Drafting, Structural Engineering, Civil Engineering, Construction, MEP Engineering/Design or Reality Capture will join your team on one of your actual projects to provide real-time training. Not only will you not lose billable hours, you'll also see a boost in knowledge retention (compared to traditional training methods)!
In-Software Training & Answers
We all run into issues in our day-to-day software, and we can all learn new ways to optimize it too! YouTube and Google are filled with tutorials and answers, but sometimes finding the right topic from a reputable source can be a time-suck of its own (unless, of course, you're following ATG's Tech Experts on YouTube!).
Cut the search time with Global eTraining. Access the library of well-organized, searchable, short videos directly from your Autodesk Software, so you can get what you need and get on with your work. Give it a try – it's free for all ATG Autodesk Customers!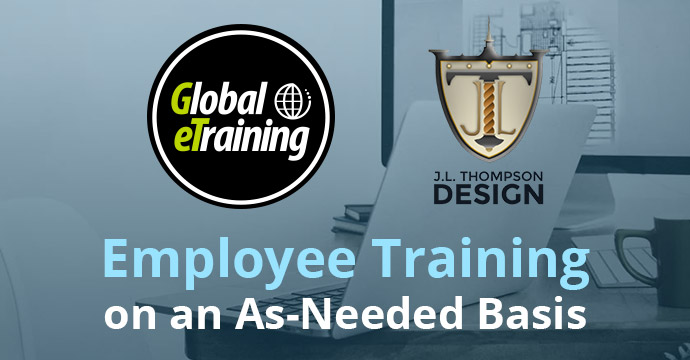 👆 Hear the benefits from a customer perspective!
While the software and jobs we are tackling are becoming increasingly complex, the resources available are increasingly helpful too. Implement one, some, or all of the above options, and get ready to rev up your workflows (and lower your stress).
Want to stay up-to-date on the latest news, resources and trends?
Donovan is an Architect Intern, in pursuit of his license, with over 10 years of experience managing projects from design development to construction completion. He naturally gravitates toward detail-oriented problem solving but also appreciates the conceptual and abstract aspects of design. Education, Commercial, Healthcare, Hospitality, and Multi-story Residential are all fields of architecture/construction that Donovan has had experience with within the design process, along with Native American Tribal projects.
Throughout his career, he has influenced the creation of BIM construction document standards and led the way through Revit implementation for office production workflows. He has also worked with international design teams on production deadlines and the detailed aspects of building design.  
His list of hobbies and interests is extensive, but he's most passionate about mountaineering, woodworking, traveling, and his family and faith.