BIM Data Suite: Extract Project Data, Create Reports and Integrate Revit Data
BIM Data Suite makes it easy to extract project data to Microsoft SQL Server or XML, allowing your team to create a myriad of reports or to integrate Revit data into your other systems.

For Revit 2017 and up. BIM Data Suite is meant for everyday users of all skill levels, and is used by firms of all sizes.
Common Challenges
Aggregating statistics and data of activity in on-going Revit projects
Detecting problems encountered as projects progress
Generating accurate and complete reports of current workflows, resources and expertise
Solution – Project Activity Logger (PAL)
Lightweight background capture of key performance indicators for Revit projects
Realtime availability of data on workshared projects
Data stored allows easy connection & visualization with popular business intelligence software
Requires Microsoft SQL Server and a DBA
Source of ROI – Return on Investment Realized
Flexible licensing & highly competitive pricing- get up and running with lower investment than similar products
Proactive and ongoing project anaylsis- make informed improvements before problems escalate
Optimize workflows, schedule resources and identify training opportunities for future projects
Common Challenges
Getting data from Revit project elements into other software
Storing Revit project data as the project changes over time
Consolidating data from multiple Revit projects
Solution – Extract Data in Neutral Formats
Extract project data to Microsoft SQL Server
Extract project data to XML files
Extract project data to JSON files
Extract project data to CTC Model Compare files
Source of ROI – Return on Investment Realized
Your SQL team can easily integrate Revit data into your other systems
Your team can generate reports from the data exported
As a BIM Manager, you've probably had to deal with duplicate families, inaccurate dimensions or messy projects. With our favorite tools from BIM Manager Suite, we'll show you how to solve these issues to keep your workflows moving.
read more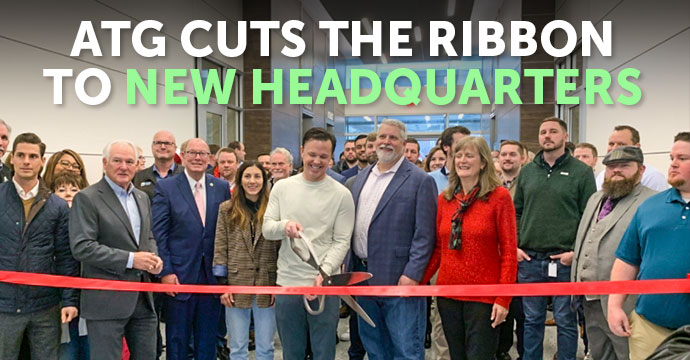 Read about ATG's business journey and how our growth paved the way to the opening of our headquarters in the heart of North Little Rock, Arkansas.
read more