Plumbing contractors face many challenges during the preconstruction and construction phases. In preconstruction, roadblocks such as lack of standardization in bid tracking, poor communication and collaboration, and lack of performance insight can be detrimental to the rest of the construction process. In construction, planning, management and communication take center stage, and plumbing contractors must consider how to maximize efficiency throughout their processes. 
With the Autodesk Construction Cloud, plumbing contractors can leverage powerful tools to streamline the bidding process, communicate and collaborate effectively, gain performance insights and more. 
Webinar
Autodesk Construction Cloud – Why Plumbing Contractors Need It
Wednesday, February 2, 2022 at 12 p.m.
Connect teams in both the field and office
During preconstruction, plumbing contractors often struggle to effectively communicate as a team. Issues are best solved before they arrive on site, so collaboration with other trades is extremely important. Clash detection and tracking are a must-have so involved trades can jump into action before a delay happens. 
With Autodesk Build and the PlanGrid Build app, you can connect the office and field, configure project management workflows to meet your team's needs and keep your projects on track. Centralized construction meeting minutes improve team coordination and project tracking, allowing your team to gain visibility into commitments, link to references and refer to meeting record history. To keep projects on track, you'll have access to current schedule information, which can be imported from Primavera P6, Microsoft Project or ASTA Powerproject into Autodesk Build. 
Make data-driven bid decisions (and reduce risk, too)
There are many things plumbing contractors should consider when choosing bids – qualifications, risk, transparency and more can make or break a bid decision. With TradeTapp, a powerful qualification and risk mitigation platform integrated with BuildingConnected Pro, plumbing contractors can significantly decrease the time it takes to analyze risk.  
Smart risk analysis with TradeTapp enables teams to identify and reduce risk early in the preconstruction process. You'll get a complete breakdown of a company's risks and strengths, financial benchmarking, key metric calculations, safety performance history and more to help you make the best decision. Vendor management capabilities allow plumbing contractors to verify data, access vendor profiles and create customized questionnaires to ensure they're working with the best subs. 
Make informed decisions with advanced risk profiles.
Establish smarter risk analysis practices to protect your bottom line.
Make your qualification workflow quick and painless – access verified data, complete vendor profiles and custom questionnaires.
Streamline the bidding process
Lack of standardization in the bidding process makes it difficult for plumbing contractors to track their bids and can result in many missed opportunities. Finding the right partners and picking the most accurate estimate for every project is a crucial step in the project process, so how can plumbing contractors streamline the bidding process? 
With BuildingConnected Pro, plumbing contractors can manage partnerships, compare bids and more in a centralized bid management system. Kick off your bidding process with BuildingConnected Pro to ensure you find and choose the right builders for the job. Plus, intuitive and customizable forms allow plumbing contractors to get bids out the door in under 10 minutes (and in a standardized format, too!) – project details, design files and custom forms are included in BuildingConnected Pro. 
Avoid rework with the latest plans and documentation
With multiple projects across different job sites, plumbing contractors need to ensure all teams have the latest plans, changes and updates in real time. Manual processes can often lead to teams working from outdated plans. How can plumbing contractors avoid rework?
As a mobile-first* construction software solution, the Autodesk Constuction Cloud is designed to help standardize and streamline the way teams manage their projects (and all the files that come with it). Autodesk Build grants access to the PlanGrid Build app, allowing plumbing contractors to access the latest plans and documentation anytime, anywhere with seamless access to Autodesk Build data, even when offline – a game-changer for those out in the field!
*Mobile app available for Autodesk Build users.
Get accurate estimates during takeoff, every time
Accurate estimates are crucial in the preconstruction phase. For mechanical contractors, takeoff of materials can be extremely complex and time consuming – If the quantity takeoff is wrong, the subcontractor risks losing the job because their estimate is too high or critical bid components are missing. While 3D-based model takeoffs are more accurate, many mechanical subcontractors are still using 2D.
With Autodesk Takeoff and BIM Collaborate, mechanical contractors can connect estimating and BIM teams in one common data environment. Features such as cloud-based document management, simple 2D takeoff, automated 3D takeoff and more allow mechanical contractors to win more work with accurate estimates and connected teams.
How do I get started with Autodesk Construction Cloud?
Ready to do all the above + more? Get expert guidance from your ATG Sales Representative or contact us to get started!
The "about" dialog in Civil 3D shows four software products: Civil 3D, AutoCAD, AutoCAD Map 3D and AutoCAD Architecture. Civil 3D shares the AutoCAD Architecture Display Manager [DISPLAYMANAGER]. The Display Manager works with the properties palette display tab for...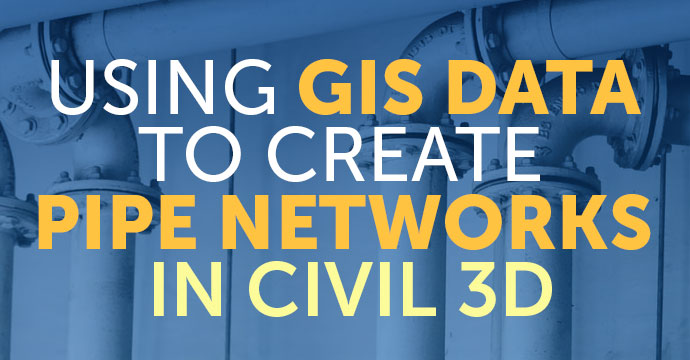 Step One: Upload GIS data to the "My Content" section in ArcGIS Online You'll need to have your GIS data uploaded because we will be using the Autodesk Connector for ArcGIS. This tool links to your ArcGIS Online account and will insert your GIS data as Civil 3D...